Quartz & Glass
Description

Quartz is a nonconductor with small gas content and little alkali ingredient which gives rise to electrical conduction and called 'silica glass'.
Highly purified quartz glass fiber has low light absorption and excellent light transmission, so it is an important light fiber material and mainly used for dry etching and diffusion processes in semiconductor sector.
Taking advantage of the heat resistance, thermal shock resistance, and chemical resistance, quartz is used for physical and chemical laboratory equipment, watches and communication equipment as quartz vibrator and optical fiber is increasingly used for optical parts as per the advancement of optoelectronics.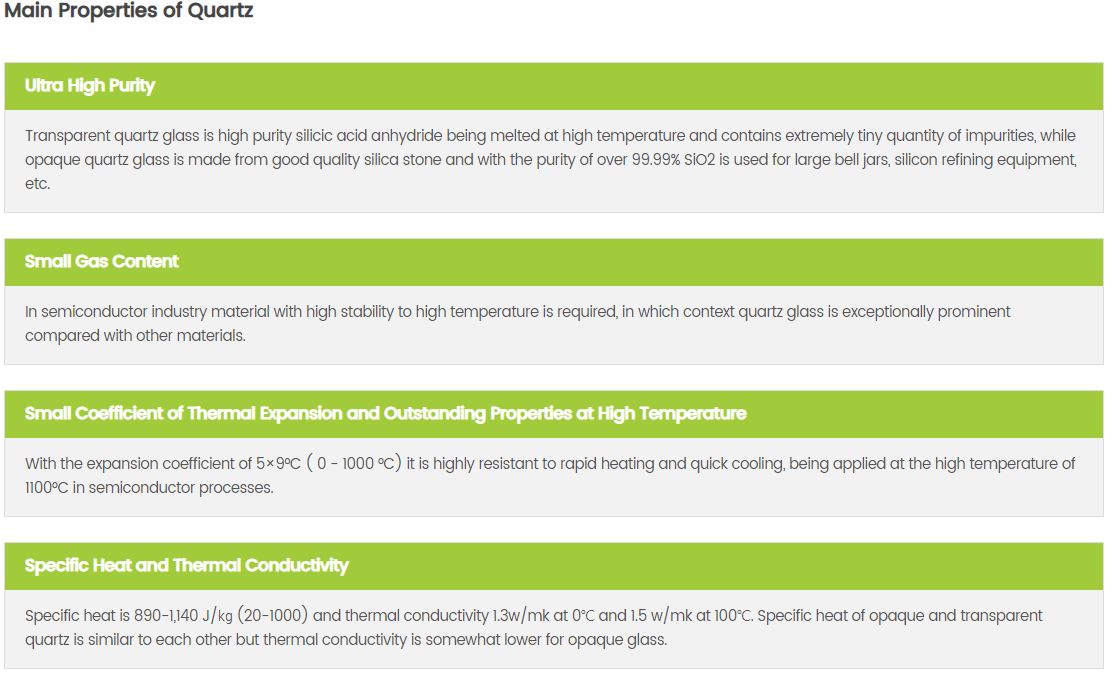 Products (click here to view)
COMA Technology Co., Ltd. is producing not only the ring type parts for semiconductor processes but also various other products like chamber windows, optical lens, jigs, other structures, etc. In addition we have the technology to manufacture the products with BORO33, BK7 and various other glass materials.