Carriers
Description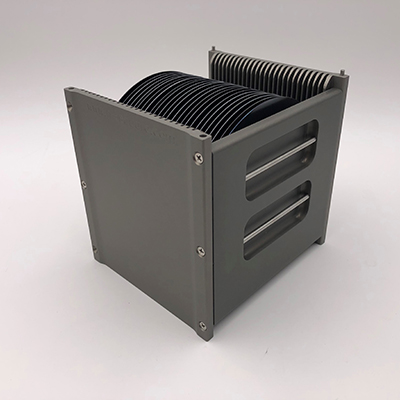 H-Square is the oldest and most experienced manufacturer of semiconductor high temperature aluminum wafer cassettes. Cassettes can be orderd in a variety of sizes, slot configurations, wafer stop materials and surface finish, giving users many options to meet their specific requirements.
Fuji Bakelite Co., Ltd. Japan manufactures a unique product line of high end quality cassettes and WIP storage cases with new materials specifically designed for the semiconductor industry. Low out gas, low metal elution & ion and antistatic function are essential for carriers made from e-mateX FB-0431 antistatic COC, as well as storage cases made from e-mateX FB-0220 antistatic ABS. Material development and product design proposals respond to industry specific speed and technological changes.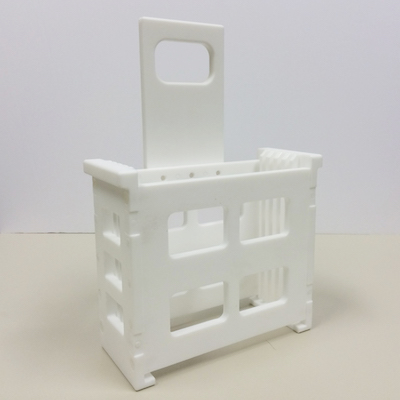 H-Square designs and manufactures custom plastic cassettes and inserts for use in handling unique substrates and photomask cleaning applications. PC designs utilize PTFE grade and PFA grade Tefl on® parts for excellent chemical and wear resistance. Designs are offered with either fixed or detachable PTFE handles. Contact your local H-Square representative for more information.