High Purity Materials
Description

KFMI is a Chinese high-tech company founded in 2005 by a group of highly-educated oversea returnees and foreign experts. KFMI is specialized in developing and manufacturing ultra-high purity metal materials and sputtering targets for the semiconductor and integrated circuit industries.
High-Purity Materials
Raw Material Introduction
High-Purity Cu (Purity: 99.99%)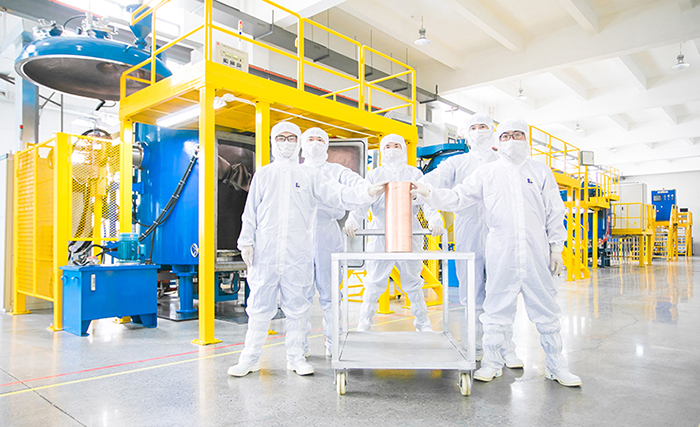 No hydrogen embrittlement, High conductivity, Good properties in processing/ welding/ corrosion resistance and cryogenic temperature
Mainly applicable toused for sputtering target, anode, solar product, audio device, vacuum electron device and cable etc.
Impurity Element Spec: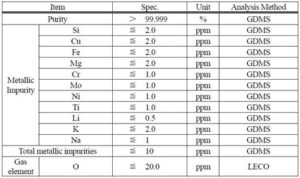 Low deformation resistance, high conductivity and good plasticity
Widely applicable to scientific research, electronic industry, chemical industry, and used to manufacture high-purity alloy, laser materials targets and other special applications
Round ingot and square shape ingots are both available base on customer's demands.
Impurity Element Spec: